---
Already a landmark event in the calendar of CAE professionals, our International conference celebrates this summer its 10th year. Being grateful to the contributors, the participants, and the CAE community that embraced the event, we are, once again, delighted to invite you to the 6th BETA CAE International Conference which will be held from June 10th to June 12th 2015, at the MET Hotel, Thessaloniki, Greece.
Every two years our event brings the CAE Community together and promotes an international exchange of the latest concepts, knowledge, and development requirements on our software products.
During the event, technical papers outlining the latest advances in CAE Strategy, methodology, techniques and applications related to our products are presented.
This stage offers a unique opportunity for the presenters to lead and inspire by presenting their ideas, demonstrating their achievements, and sharing new development requirements. Moreover, the participants will be informed about the latest software trends, implementation concepts and deployment methods.
The closer technical communication with the software developers' team of our products, within the framework of a technical forum, features this three-day conference.
Further discussions, sessions, meetings and events will allow the interaction between participants and organizers. Senior executives of our company, the engineers from the development and services teams and our business agents from around the world will be glad to meet with customers and users, to discuss the applications, the existing functionality, latest enhancements and future development plans of our software products. We expect that this will be a unique opportunity for you to share your success and for us to share our vision.
The attire of the event is business casual.
The language of the event is English.
There is no participation fee.
Speakers will receive free accommodation.
---
The conference will be of interest to decision makers, strategy & methodology planners, simulation experts, applications users and researchers at the forefront of the CAE simulation for various disciplines, coming from OEMs and suppliers from a wide spectrum of industrial sectors, especially from, yet not limited to the: automotive, motorsports, railway vehicles, aerospace, shipbuilding / offshore, power tools, defence, energy, heavy machinery, biomechanics, chemical processes, electronics, etc.
All those who wish to communicate recent advances and future trends in the analyses technologies, methods and practices for solving the problems of the modern Industry, using our software products, are welcome to make the conference a success.
Please, refer to the Call for Papers for details on papers contribution.
---
During the event you will have the opportunity to:
- Meet, exchange ideas, and collaborate with CAE experts from around the world.
- Present your success stories and innovative ideas and discuss them within a unique global forum.
- Keep up-to-date on the latest advancements in the field of CAE simulation with state-of-the-art software solutions.
- Interact with our software development teams and promote your requests to influence future software development.
- Enhance your relations with the technical support & services teams engineers of BETA CAE Systems and with its representatives of the worldwide sale & support network.
- Learn more about our co-operations with leading hardware and software companies.
---
The technical forum and contributed presentations will demonstrate the current status and the future trends of the application of the products of BETA CAE Systems, ANSA / µETA suite and SPDRM, in a spectrum of sectors, such as: CAE strategy & process planning, Process automation, Product and Simulation Data Management (PDM / SDM), Durability, Crash & Rollover, Occupant & Pedestrian Safety, Dynamics, Noise, Vibration & Harshness, Computational Fluid Dynamics, Optimization, Composite materials modelling, Climate control, Engine technology, Heat transfer, Simulation results assessment etc.
---
---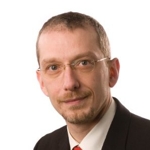 BETA CAE Systems is proud and honoured to host as keynote speaker
Dr. Vasilios Bakolas, Director Advanced Bearing Analysis at Schaeffler Technologies AG & Co. KG.
He will enrich our agenda with his speech with title:
"How can CAE support Innovation?".
Dr. Vasilios Bakolas will discuss the pathways to drive innovation forward through employing CAE as a catalyst for the technical evaluation and the development of core new ideas.
Born in Thessaloniki, Greece, Dr. Bakolas studied Mechanical Engineering at the Aristotle University of Thessaloniki. In 2000 he joined Schaefler Group as a principal analytical engineer and for more than 10 years he was responsible for contact modeling and lubrication analysis of contacts. Continuing dealing with tribology questions but now also heavily involved in innovation projects in the field of bearings, in 2011, he was appointed in charge of the Advanced Bearing Analysis Department. Since 2011 he has been a member of the STLE Board of Directors and since 2009 an Associate Editor for Tribology transactions. Dr. Bakolas has published more than 30 articles and conference papers and also holds 5 patents on various aspects of rolling element bearings.
---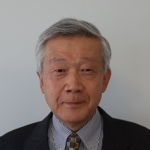 Prof. Dr. Sadayuki Ujihashi, Chair of JNCAP, will honour us with his keynote speech on the Active Safety technology into new car assessment programmes.
In his speech he will elaborate on why active safety technology is becoming more important and popular among automobile consumers and automobile companies, around the world, and also on why many countries are keen to introduce this technology into their new car assessment programme.
Dr. Sadayuki Ujihashi is the Chair of JNCAP, Professor Emeritus at Tokyo Institute of Technology, Professor at Nihon Bunri University, and Director of TOPCAE Corporation.
After his graduation from the Tokyo Institute of Technology, Professor Ujihashi became an academic staff member in the Department of Mechanical Engineering at Tokyo Institute of Technology and was promoted to a professor in 1987. His area of interest focuses on solid mechanics and more particularly on Impact related to the crash-worthiness of thin-walled structures.
He was involved in many international activities. Among these activities, he has been an editor of IMechE Journal, a member of the executive committee of International Sports Engineering Association, chairman of several international conferences and so on. He was a visiting professor at University of Strathclyde in Glasgow in 1989 to 1990 and was a visiting research fellow at RMIT University in Melbourne in 2000 to 2001.
Professor Ujihashi was appointed to Chair of Japan New Car assessment Programme (JNCAP) in 2011. In 2012 he retired from Tokyo Institute of Technology and at the same time he became Professor Emeritus, Professor at Nihon Bunri University and a director at TOPCAE Corporation.
Professor Ujihashi is due to receive US Government Award of Special Appreciation at ESV2015 in Gothenburg through for his NCAP activities.
---
---
The event agenda is planned as below. The detailed agenda subject to changes without notice.
Tuesday June 9

16:30 - 18:30

Pre-Registration

20:00 - 22:00

Welcome Reception

Wednesday June 10

8:30 - 9:00

Registration

9:00 - 10:30

Conference sessions

10:30 - 11:00

Break, Technical Discussions & Demonstrations

11:00 - 13:00

Conference sessions

13:00 - 14:30

Lunch

14:30 - 15:30

Conference sessions

15:30 - 16:00

Break, Technical Discussions & Demonstrations

16:00 - 17:30

Conference sessions

17:30 - 18:30

Technical Discussions & Demonstrations

20:00 - 21:00

Dinner

Thursday June 11

9:00 - 10:30

Conference sessions

10:30 - 11:00

Break, Technical Discussions & Demonstrations

11:00 - 13:00

Conference sessions

13:00 - 14:30

Lunch

14:30 - 15:30

Conference sessions

15:30 - 16:00

Break, Technical Discussions & Demonstrations

16:00 - 17:30

Conference sessions

17:30 - 18:30

Technical Discussions & Demonstrations

20:00 - 21:00

Dinner - Social event: "Greek night"

Friday June 12

9:00 - 10:30

Conference sessions

10:30 - 11:00

Break, Technical Discussions & Demonstrations

11:00 - 13:00

Conference sessions

13:00 - 14:30

Lunch

16:30 -

Optional guided tour
---
---
The conference will be held at THE MET HOTEL, conveniently situated at the harbour of Thessaloniki.
THE MET HOTEL
26th October Str no. 48
GR-546 27, Thessaloniki, Greece
URL: http://www.themethotel.gr
Accommodation reservation:
Please do no contact the hotel for accommodation reservations.
Speakers and Delegates should make accommodations arrangements according to the instructions provided during the registration procedure.
Location:
THE MET HOTEL is situated in the new harbour area of Thessaloniki, a bustling hub with great development prospects at the western entrance of the city. The area boasts a number of nightlife venues and is conveniently close to the city centre, the hotel is also an ideal basis for sightseeing and shopping
Transportation:
The hotel is easily accessible by public or private transportation. Recommended transportation from the airport to the hotel is by taxi. Taxis are available in front of the airport terminal on the arrivals level.
---
One speaker per presentation will receive free accommodation for the duration of the event, courtesy of BETA CAE Systems S.A. Refer to the Speaker Registration for details.
Delegates should make an accommodation during their registration and further arrangements with our partnering travel agent.
The hotel is reserving a range of rooms for the event at special daily rates:
- Single Superior room incl. breakfast: €97
- Double Superior room incl. breakfast: €115
- Triple superior room incl. breakfast: €145
All taxes included.
For special accommodation requests, please, contact Theodossiadou Travel.
Delegate's accommodation reservations requires full payment in advance.
Refer to Delegate Registration for details.
---
---
Delegate Registration & Accommodation Information:
Theodossiadou Travel
2 Venizelou st., 54624 Thessaloniki, Greece
Tel.: +30 231 0225 214, Fax: +30 231 0284 372
Email: theodossiadou-travel@theodossiadou-travel.gr
Event Organization, Speaker Registration & Accommodation Information:
Ms. Photini Paraskevopoulou
BETA CAE Systems S.A.
Kato Scholari, Thessaloniki, GR-57500 Epanomi, Greece
Tel: +30-2392-021914, Fax: +30-2392-021828
Email: congress@beta-cae.gr
---
- Abstracts submission before: March 20, 2015 CLOSED
- Acceptance notification: March 31, 2015 CLOSED
- Speakers' registration until: May 29 (NEW DATE), 2015
- Final papers submission before: May 15 (NEW DATE), 2015
- Delegates Registration: May 29 (NEW DATE), 2015
- Presentations files submission before: May 29, 2015
- Welcome reception: June 9, 2015
- Event: June 10th to June 12, 2015
---
---
---
---