---
April 24, 2015
BETA CAE Systems
announces the release of
ANSA & META v15.2.4
---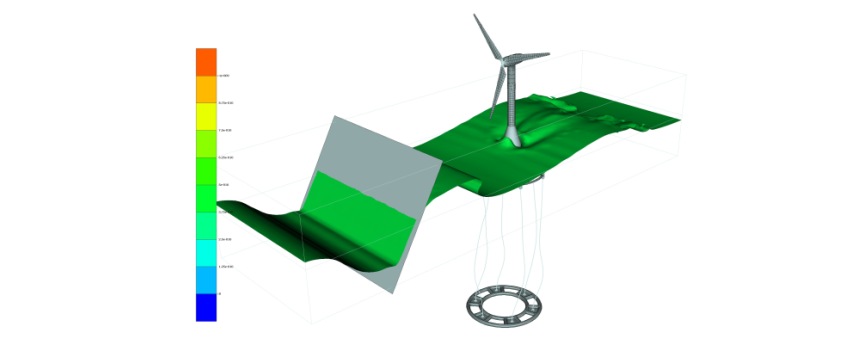 ---
About this release
BETA CAE System S.A. announces the release of v15.2.4 of ANSA / META pre- and post- processing suite. This maintenance release focuses on the correction of identified problems and issues for ANSA and META.
The most important fixes resolved are listed below.
Contents
Understanding the Software Release Schedule
Known issues resolved in ANSA
Enhancements and known issues resolved in META
Compatibility and Supported Platforms
Documentation Updates
Download

---
Understanding the Software Release Schedule
The plan
We are committed in delivering improved and enhanced software releases, the soonest possible, in order to meet the requirement of our customers for the continuous improvement of their experience and work. Therefore, we are working in releasing new software versions with code corrections, new software features and enhancements, in regular, frequent intervals.
- A major software version is released every year.
- First point releases, such as v15.1.0, v15.2.0 and so on, with code corrections but also with additional software features and enhancements are released every three months.
- Second point releases, such as v15.2.1, v15.2.2, v15.2.3 mainly with code corrections only upon their parent first point release, are scheduled on a monthly basis.
Each software release is accompanied by a detailed description of the introduced corrections and/or additions so that our customers can decide whether it is critical to implement this release in their environment.
This release
This release of v15.2.4 implements enhancements and code corrections on the v15.2.x branch.
Note that ANSA / µETA v15.2.1 had been revoked.

Known issues resolved in ANSA
General
The slow response to user handling issue, for certain connections draw modes has been resolved.
CAD Import / Export
Certain cases of unexpected termination with NX files, translated with Open library in windows OS.
Connections & Assembly
Connection Lines realization performance has been optimized.
Seamwelds: The [+2] offset rule for the PID assigned to the Heat Affected Zone (HAZ) area, during realization, could result in conflicts with existing PIDs.
FEMSITE-SPOTWELD: In certain cases, realization could result in unexpected termination.
Mesh
Reading Quality Criteria data created with older version could result in syntax error messages.
Batch Meshing
Running Batch Mesh might remove Hot Points from characteristic positions on CONS.
Morphing
Frozen Nested element would not respect the defined Smooth zones in their card.
DECKs
Deck Info: ADDED MASS might not be included in SCALED MASS total.
Checks Penetration > Proximities: The checking tool would consider "Check same PIDs" option when inactive.
ELEMENTs UTIL [Change Order] performance, when applied on Shells of Facets belonging to SETs, has been improved.
PERMAS: The compatibility issue, when outputting Contact or Pretension definitions containing DISTOL or OUTTOL values, has been solved.
LS-DYNA: Inputting an LS-DYNA file in M00 format, could result in changes in the hierarchy tree and Module IDs. The issue with information missing from the M00 hierarchy tree when outputting has been resolved.
Scripting
Topo: A new function named FacesExtendTarget for extending faces has been added.
For more details about the new software features, enhancements and corrections please, refer to the Release Notes document.

Enhancements and known issues resolved in META
New features in META
Supported interfaces
FEMZIP-N 1.5.1 files are now supported.
RadTherm versions up to v11.3 are now supported.
User Toolbars
The CFDPost toolbar now supports the reading of FEMZIP-compressed OpenFOAM files.
Various improvements and new features in the Occupant Injury Criteria toolbar.
Known issues resolved in META
Supported Interfaces
Model geometry from Abaqus .odb files, the *ORIENTATION keyword was not read correctly from the corresponding .inp file within the same folder.
Reading results from ANSYS .rth files could lead to unexpected termination.
Wrong ANSYS results read in certain cases when the Average, Compute read option was used.
Wrong ANSYS results on User and Global Coordinate systems could be read in certain cases.
When reading FEMZIP-N .op2 files, only one result state/subcase would be recognized.
Reading Nastran design variables could lead to unexpected termination.
Reading Nastran composite stresses for all layers could lead to unexpected termination.
Nastran .pch files with Pressure vs Time results might not be read.
When reading results on local coordinate systems from .unv universal files, the results would be recognized erroneously on the global coordinate system.
When reading LS-DYNA composite parts *PART_COMPOSITE the material offset would not be considered.
Results from Optistruct .op2 files, kinetic and damping energy results were unreadable.
Radioss results Signed Von Mises and Signed Max Pressure were not calculated correctly.
When reading model geometry from RadTherm .tdf files, volume elements would not be visible.
Results read from Star-CCM+ .sim files would not be correct if multiple solid parts existed.
The handling of certain Tecplot degenerate hexa cases was incorrect.
NVH Calculators
Unexpected termination when merging models, after running an FRF-Assembly analysis.
Unexpected termination when setting the Transient Response time in the Modal Response tool.
Wrong MAC plots when correlating Nastran and Abaqus results.
Identify
Wrong curves where produced when plotting corner or integration point results.
Cut Planes
Reading model geometry from ANSYS .cdb files, cut Planes were not generated automatically for pre-tension sections.
Section Forces
Unexpected termination when calculating Section Forces from certain ANSYS results files.
For more details about the new software features, enhancements and corrections please, refer to the Release Notes document.

Compatibility and Supported Platforms
ANSA files saved by all the first and second point releases of a major version are compatible to each other. New major versions can read files saved by previous ones but not vice versa.
The .metadb files saved with META version 15.2.4 are compatible and can be opened by earlier versions of META.
Support for 32-bit platform has been discontinued for all operating systems.

Documentation Updates
ANSA
New tutorial, CFD: HVAC study with Kinetics tools.
Updated document, User's guide: NVH Console.
META
Updated Users Guide, available in the Help menu.
New document guide for the Critical Areas toolbar.
New basic tutorial and additional features added in the NVH documentation.

Download
Where to download from
Customers who are served directly by BETA CAE Systems, or its subsidiaries, may download the new software, examples and documentation from their account on our server. They can access their account through the "user login" link at our web site https://www.beta-cae.com
Contact us if you miss your account details. The [ Public ] link will give you access to the public downloads area.
Customers who are served by a local business agent should contact the local support channel for software distribution details.
What to download
All files required for the installation of this version reside in the folder named "BETA_CAE_Systems_v15.2.4" and are dated as of April 24, 2015. These files should replace any pre-releases or other files downloaded prior to that date.
The distribution of this version of our pre- and post-processing suite is packaged in one, single, unified installation file, that invokes the respective installer and guides the procedure for the installation of the required components.
For the installation of the software on each platform type, the.sh installer file residing in the folder with respective platform name, for Linux and MacOS or the respective .msi installer file for Windows, 64bit, have to be downloaded.
In addition to the above, optionally, the µETA Viewer is available to be downloaded for each supported platform.
The tutorials and the example files reside in the folder named "TUTORIALS". This folder includes the complete package of the tutorials and example files, and a package with only the updated ones.
The Abaqus libraries required for the post-processing of Abaqus .odb files are included in the installation package and can be optionally unpacked.
Earlier software releases are also available in the sub-directory called "old" or in a folder named after the product and version number.

---