---

---
July 20, 2015
BETA CAE Systems
announces the release of v16.0.0 of its software suite
ERRATUM issued July 24
---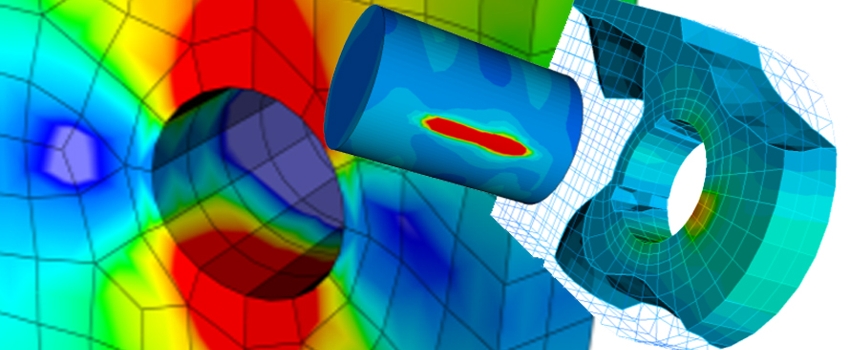 ---
About this release
The new ANSA / EPILYSIS / META v16.0.0 suite, brings BETA CAE Systems software suite to a new dimension, by providing complete solutions in the CAE field. Loyal to our commitment to deliver best-in-class software, we achieve our goal by introducing the new solver Eπilysys, as well as by providing new tools and functions per domain and per discipline.
The new 16.0.0 version of the ANSA pre- processor provides full compatibility with previous major versions. As with every major release, a broad range of new features and enhancements to existing ones add value to our solutions, reinforce overall process consistency, accelerate user performance, and provide a considerable boost on productivity.
The EPILYSIS solver is the new addition to the BETA CAE Systems analysis tools family and is available with the ANSA / EPILYSIS / META suite. Named after the Greek word for solution, it operates as a solution in the field of Finite Element Analysis embodying the accumulated knowledge from 25 years of collaboration with the CAE community. EPILYSIS covers numerous solution types and intends to bridge the gap between pre- and post- processing for disciplines such as Structural, NVH, Optimization, and more.
The new version of the META post-processor, v16.0.0, builds upon the tools available in previous releases, now supporting an increased array of new interfaces including EPILYSIS, the in-house solver of BETA CAE Systems, as well as enhancing the multi-disciplinary tools for crash, durability, CFD and NVH.
The most important new software features and fixes are listed below.
ERRATUM issued July 24
The July 20 installation packages of v16.0.0 were updated. The latest available files are dated July 24.
Please download the updated packages taking into account the following problems that were caused due to differences in the installation directories' structure in the July 20 packages.
1) Running the stand-alone translator (ansa_cad.sh) on Linux platforms was generating the following error message :
".../ansa_v16.0.0/bin/ansa_cad_linux_x86_64: error while loading shared libraries: libplmxmlSDK.so: cannot open shared object file: No such file or directory"
The problem was treated by carrying out a minor correction in the ansa_cad.sh file.
In the updated Linux installer the ansa_cad.sh is properly defined.
2) The translator's GUI file ( ansa_transl_gui64.bat ) was left out of the installer for Windows during compilation.
The problem was treated by adding the ansa_transl_gui64.bat file in the installer (*.msi).
The updated installer for Windows has the ansa_transl_gui64.bat file.
However, there is a known issue remaining, which will be resolved in the following version of the v16.0.x series:
The problem affects the Translators' interface of the distribution for Windows (the Translator GUI that launched by the ansa_transl_gui64.bat).
1) The "Script to run" field on the Translator's interface displays a wrong location path for the ansa_cad64.bat file.
The "Script to run" field reads:
../BETA_CAE_Systems/shared_v16/ansa_cad64.bat
while it should read:
../BETA_CAE_Systems/ansa_v16.0.0/ansa_cad64.bat
The "Script to run" field is an editable field, so the user can make this correction manually.
Contents
New features in ANSA
New features in META
Compatibility and Supported Platforms
Documentation
Download

---
New features in ANSA
Multiple Models
Engineers can now work on more than one models within the same ANSA session to visually compare and modify model or solver files, without intervening on the Ids of the incoming models.
Tools
Collections of script functions written in BETA scripts or Python (plugin) can be created and handled through the new Plugin Manager and can be automatically loaded when launching ANSA.
Model Browser
The Parts Manager has been replaced by an enhanced tool holding all information associated with every Part/Group. Now, actions previously performed by different tools to gain information or act on specific parts of the model, can be conducted within one unified tool (e.g. view/apply connections referenced by specific parts).
Topo
A new Interface has been developed to aid multiple flange pairs handling, significantly reducing process time. Through a new tool flanges can now automatically be identified.
Mesh
It is now possible to copy a mesh to identical geometrical entities.
Skinned parts can be fused directionally to obtain the watertight model.
The creation of Fillets / Chamfers or conversion to sharp edge is now possible for elements not attached to any geometry (FE).
Volume mesh
A new algorithm has been introduced for the generation of hexahedral elements for cavities dropping the total number of elements as tetra elements are considerably reduced.
Mesh on extracted middle surface
New options have been introduced for selecting and assigning thickness on multiple areas with advanced capabilities.
A new tool named Thick Zones interprets more accurately the material concentration at rib body junctions and creates property zones to control the thickness at these areas.
SETs handling
Boolean operations can now be applied on SETs.
Laminate tool
The Draping tool has been significantly enhanced. The results are now visualized as fiber orientations for improved visibility, the failed areas (elements) are highlighted, and holes & beads can be effectively handled.
Solid Laminates
Solid Laminates are now supported for the LS-DYNA, PAM-CRASH, RADIOSS and PERMAS solver decks.
Safety
A new tool is introduced for the Passenger Seat Adjustment. A wizard like functionality is used to select the Protocol for the Front and Side Impact analysis in order to position the Seat according to the desired regulations.
The new LoadcaseManager script offers a bulk LS-DYNA model set up and output of Dummy - Seat system, positioned, depepentrated and restrained for all saved positions.
Squeak and Rattle
The ElineMethod plugin produces the model set up for Squeak and Rattle analysis.
Sub-Modeling
Support of the sub-modeling tool for ANSYS and Abaqus solvers keywords CBDOF and *BOUNDARY, SUBMODEL / *SUBMODEL, TYPE=NODE. ANSYS and Abaqus users can now be benefited from the ANSA capabilities such as the definition of submodels with the aid of Model Cut, and the refinement of submodels using Reconstruct and other meshing functionalities.
LS-DYNA
Multiple control definition cards are now supported and can be input/output to be used in different Include files.
Kinetics tool
Contacts: The Smooth Method is now supported for simulations running with the HHT dynamic solver.
Design exploration has been introduced for running parametric simulations, to examine how specific design variables affect the behavior of a multibody model.
For more details about the new software features, enhancements and corrections please, refer to the Release Notes document.

New features in META
General
It is now possible to select and read multiple results at once.
The menus have been rearranged and organized to a more user-friendly order with the addition of new menus (Lists, Results, View and Report).
A style brush can now be used to pick and copy drawing styles from a model entity and apply them to another.
In the States card's list a right-click context menu is now available.
It is now possible to set the default text of new annotations in the form of saved templates.
Inline Includes and their hierarchy, read from ANSA comments, are now supported.
Major improvement in the speed of applying commands on Pid and Mid ranges using wildcards.
µETA Project files can now be saved compressed.
µETA can be integrated into the ANSA DM, the data handling suite which streamlines the running of automated pre- and post-processing actions.
New µETA Tools
Strain Gauges: A new tool for creating and applying common types of strain gauges on 3d models and calculate strain results.
Coordinate Systems: Lists the existing coordinate systems and facilitates the creation of new coordinate systems.
Animation Editor: To create predefined cut plane, flow path, fly-around and in-between views' animations.
Plugins Manager: To handle and create plugins which are a collection of script functions written in Beta Script or Python that will automatically be loaded when launching META.
XML Compare: To compare two µETA xml files and save a new one from their differences and settings.
2D Plots
It is now possible to create template curves from Nastran and Abaqus complex curves.
2D plots can now be set to horizontal which is particularly useful for the plotting of bar charts.
Support of the ASI severity index crash criterion calculation.
Error metric comparison methods of curves are now supported.
NVH
The FRF Assembly tool now supports .unv 58 files with uneven frequency resolution.
The FRF Assembly tool now supports path stiffness analyses.
The FRF Assembly computations now utilize multiple CPU threads.
The Modal/FRF Correlation tool now supports ERF files.
3D and 2D complex and EGM modal analysis results in ERF v2.x format.
Participation curves from ERF files that have modal and panel participation results can be plot from the Fractions tool.
Flow Paths
It is now possible to calculate and display Streaklines and Streaks and Rebound of Particles.
It is now possible to select and pick the point from which streamlines will originate.
While editing a flow path a toolbar now automatically opens to aid in the orientation and positioning.
Flow paths can now be exported in U3DPDF or IGES format from the File>Save menu.
Visual Resources
For image and video processing, it is now possible to create static or dynamic coordinate systems and apply follow node transformations.
For video processing it is now possible to fix a tracked point's path frame-by-frame.
Automation
A new Python module, named data_report, is now available containing classes for collecting model data and images, to be used in the creation of reports.
The numpy Python module is now using the Math Kernel Library for its calculations on Linux OS.
Toolbars
A new toolbar, dedicated to Squeak and Rattle analysis, is now available. It offers automated post-processing for Squeak and Rattle analysis. Together with the ElineMethod ANSA plugin a complete and robust solution for Squeak and Rattle is offered.
A new toolbar, named Diffcrash, to identify and analyze differences between crash simulations through the Diffcrash tool of SIDACT GmbH.
The Critical Areas toolbar has been enhanced to facilitate, among others, multiple models and windows, the ability to select Parts/Pids/Mids/Connections/Includes, faster execution and session compatibility.
The CFDPost toolbar now supports plotting drag, side and lift forces vs distance.
Supported Interfaces
Nastran .xdb files.
Nastran SOL400 crack, composite and cohesive results.
LS-Dyna Discrete Element Sphere (DES).
LS-Dyna keywords *CONTROL_ADAPTIVE and *CONTROL_REMESH for adaptive meshing and remeshing.
Plotting of time histories from LS-Dyna abstat_cpm and thermal time history results.
Geometry and results from PAMCRASH ERF v2.x format files by supporting the /MODULE keyword.
Fiber direction from .erfh5 files, read and displayed as vector results.
PERMAS PLOTAx and gasket elements.
FE-Fatigue top and bottom results.
ANSYS beam mesh-type 3D cross-sections and location results on them.
ANSYS axisymmetric, acoustic and coupled elements.
ANSYS Element Volume, Nodal Pressure, Reaction Heat Flow and Thermal Layered results.
Fluent porous media subtype.
CFD++ polyhedral elements.
EnSight Gold Fortran binary format.
PowerFLOW models and results.
STAR-CCM+ .simh and .trk files.
THESEUS-FE Oven Module and E-Coating results.
Tecplot ASCII/Binary file unsteady, mesh deformation and flow path data.
Geometry from JT Open .plmxml files.
FATXML v1.2 for all supported decks.
FEMZIP-L/P/R version 8.08 compressed files.
The reading of FEMZIP compressed OpenFOAM analyses has been optimized by utilizing multiple CPU threads.
For more details about the new software features, enhancements and corrections please, refer to the Release Notes document.

Compatibility and Supported Platforms
ANSA files saved by all the first and second point releases of a major version are compatible to each other. New major versions can read files saved by previous ones but not vice versa.
The .metadb files saved with META version 16.0.0 are compatible and can be opened by earlier versions of META.
Support for 32-bit platform has been discontinued for all operating systems.

Documentation
New tutorials
- ANSA: ANSYS: Setup a model for ANSYS static analysis
- META: Data Report Python API: a new document in .html format, available in the META Documentation Index, to cover the functionality of the newly-introduced data_report Python module.
Plugin guides
- Results based mesh refinement
- Map of META results in ANSA
- Laminates
- Squeak and Rattle

Download
Where to download from
Customers who are served directly by BETA CAE Systems, or its subsidiaries, may download the new software, examples and documentation from their account on our server. They can access their account through the "user login" link at our web site www.beta-cae.com
Contact us if you miss your account details. The [ PublicDir ] link will give you access to the public downloads area.
Customers who are served by a local business agent should contact the local support channel for software distribution details.
What to download
All files required for the installation of this version reside in the folder named "BETA_CAE_Systems_v16.0.0".
The latest available installation files are dated July 24.
These files should replace any pre-releases or other files downloaded prior to that date.
The distribution of this version of our pre- and post-processing suite is packaged in one, single, unified installation file, that invokes the respective installer and guides the procedure for the installation of the required components.
For the installation of the software on each platform type, the.sh installer file residing in the folder with respective platform name, for Linux and MacOS or the respective .msi installer file for Windows, 64bit, have to be downloaded.
In addition to the above, optionally, the µETA Viewer is available to be downloaded for each supported platform.
The tutorials and the example files reside in the folder named "TUTORIALS". This folder includes the complete package of the tutorials and example files, and a package with only the updated ones.
The Abaqus libraries required for the post-processing of Abaqus .odb files are included in the installation package and can be optionally unpacked.
Earlier software releases are also available in the sub-directory called "old" or in a folder named after the product and version number.

---