---
October 7, 2015
BETA CAE Systems announces the release of
the v16.0.1 of its software suite
---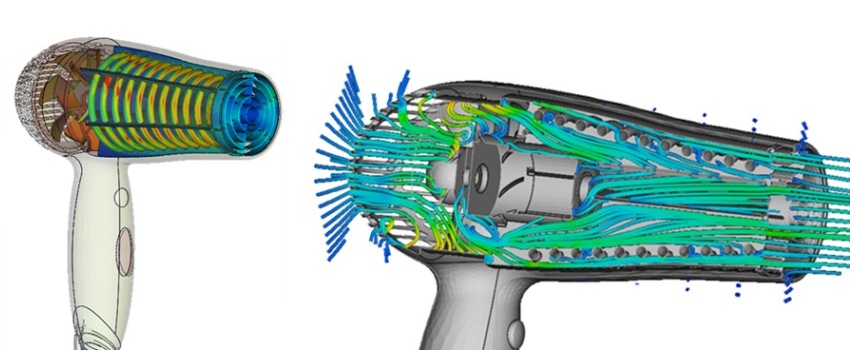 ---
About this release
BETA CAE Systems S.A. announces the release of the maintenance version 16.0.1 of the ANSA / EPILYSIS / META suite.
This maintenance release is focused on the correction of identified problems and issues for the ANSA, EPILYSIS & META , while new features have also been added to enhance the capabilities of the v16x branch.
The ANSA / EPILYSIS / META v16x suite, brings BETA CAE Systems software suite to a new dimension, by providing complete solutions in the CAE field. Loyal to our commitment to deliver best-in-class software, we achieve our goal by introducing the new solver Eπilysys, as well as by providing new tools and functions per domain and per discipline.
The 16x version of the ANSA pre- processor provides full compatibility with previous major versions. As with every major release, a broad range of new features and enhancements to existing ones add value to our solutions, reinforce overall process consistency, accelerate user performance, and provide a considerable boost on productivity.
The EPILYSIS solver is the new addition to the BETA CAE Systems analysis tools family and is available with the ANSA / EPILYSIS / META suite. Named after the Greek word for solution, it operates as a solution in the field of Finite Element Analysis embodying the accumulated knowledge from 25 years of collaboration with the CAE community. EPILYSIS covers numerous solution types and intends to bridge the gap between pre- and post- processing for disciplines such as Structural, NVH, Optimization, and more.
The v16x version of the META post-processor builds upon the tools available in previous releases, now supporting an increased array of new interfaces including EPILYSIS, the in-house solver of BETA CAE Systems, as well as enhancing the multi-disciplinary tools for crash, durability, CFD and NVH.
The most important additions and fixes implemented in v16.0.1 are listed below.
Contents
Understanding the Software Release Schedule
New features and known issues resolved in ANSA
Known issues resolved in EPILYSIS
New features and known issues resolved in META
Documentation
Compatibility and Supported Platforms
Download

---
Understanding the Software Release Schedule
The plan
We are committed in delivering improved and enhanced software releases, the soonest possible, in order to meet the requirement of our customers for the continuous improvement of their experience and work. Therefore, we are working in releasing new software versions with code corrections, new software features and enhancements, in regular, frequent intervals.
- A major software version is released every year.
- First point releases, such as v16.1.0, v16.2.0, v16.3.0 and so on, with code corrections but also with additional software features and enhancements are released every three months.
- Second point releases, such as v16.0.1, v16.0.2 etc. mainly with code corrections only upon their parent first point release, are scheduled on a monthly basis.
Each software release is accompanied by a detailed description of the introduced corrections and/or additions so that our customers can decide whether it is critical to implement this release in their environment.
This release
This release of v16.0.1 brings additional features and code corrections on v16.0.0.


New features and known issues resolved in ANSA
New features in ANSA
CAD Translators
The CT_2015_SP2 library has been included in this version.
CATIA V5-6R2015 (a.k.a R25) files are now supported.
Known issues resolved in ANSA
CAD Translators
In certain cases the translation procedure would not initiate.
CATIA R24 files would be reported as CATIA R22.
When a file's path name exceeded a certain number of characters, unexpected termination could occur when attempting to translate the file.
Assembly & Connections
Connection Manager: The highlight of Connectivity group would not work in some cases.
Parts Manager
When replacing parts, the internal GEBs and connections might not be applied at the replaced model.
Shell Mesh
Intersect>Solid Description: Occasionally the resulting elements could be quads despite selecting tria in options.
When applying Reconstruct or Smooth, line elements type might change.
Batch Meshing
Running session through script could lead to unexpected termination.
Volume Mesh
When tria elements existed in the source area, applying the "Extrude" function with option "Snap to target bounds" enabled, could cause unexpected termination.
Check
Negative Volumes: The number of violating elements reported by the check was different to the number reported by the Negative Volume quality criterion.
Data Management
JT viewer: The parts were occasionally wrongly positioned.
Nastran
Nastran output could lead to unexpected termination.
Abaqus
Long SETs names would not be treated correctly when ANSA comments were not exported.
PAM-CRASH
Importing a file containing Nodes, while the "Nodes" option is set to "keep-new", might resulted in unexpected termination.
RADIOSS
The /REFSTA keyword would not be written correctly during input.
SC/TETRA
SC/Tetra output files from ANSA could not be read in SC/Tetra v12.
For more details about the new software features, enhancements and corrections please, refer to the Release Notes document.

Known issues resolved in EPILYSIS
The solution SOL101 analysis with CWELD elements might not be completed properly.
Some calculation results of the solution SOL112 might be missing.
Occasionally the SOL111 would end with unexpected errors.
For more details about the new software features, enhancements and corrections please, refer to the Release Notes document.

New features and known issues resolved in META
New features in META
Toolbars
A new toolbar, named Correlation Analysis, has been added to calculate the correlation between two time history signals.
The Pedestrian toolbar now supports the creation of the official EuroNCAP spreadsheet.
The CompositePost toolbar can calculate failure for Abaqus C3D solid elements.
Known issues resolved in META
Supported Interfaces
In certain cases Abaqus first principal tensor results were not read correctly.
Reading Nastran .op2 files with PBMSECT or PBRSECT beam cross-sections could lead to unexpected termination.
When reading Nastran .op2 files, non-linear quad elements would not be read correctly and unexpected termination could occur.
Wrong ANSYS nodal results were read from files that did not contain data for all nodes.
Reading LS-DYNA Discrete Element Sphere results could cause unexpected termination.
Reading LS-DYNA binout files via session command could cause unexpected termination.
In certain cases Sets and Rigid bodies were not read correctly from Pamcrash .pc files.
Certain Pamcrash .erfh5 files might not be read correctly.
General
Unexpected termination could occur while changing element color on multiple models simultaneously.
Unexpected termination could occur when a range of non-existing Pids or Mids was used in a command.
Stress Linearization would not function correctly for no-value shells attached to solids.
Section Forces
Unexpected termination could occur when calculating section forces from RADIOSS results.
The calculation of section forces was not correct for ANSYS pyramid and certain 2nd order elements.
The Force Balance table would display the results of the previously selected section instead of that currently selected.
Curve Functions
Unexpected termination could occur when applying Inverse FFT on certain curves.
The tibia index crash criterion would not be calculated from session command.
NVH Calculators
MPC connectors calculation issue, by the FRF Assembly tool, has been fixed. The Modal/FRF Correlation tool could not read frequency response results from certain UNV58 files.
Project Files
Differences could exist in results after saving and opening a project with user defined results.
Projects saved with the "16.0.0" option could not be opened by previous versions.
Project files were unreadable if saved with the "Save visible" option.
The option Compression>Lossy>Simplify Solids would always save the same number of Hexas regardless of the percentage set.

Documentation
Best practices
NVH: Interior cavity modeling
New tutorials
Kinetics: How to find the trajectory of moving bodies

Compatibility and Supported Platforms
ANSA files saved by all the first and second point releases of a major version are compatible to each other. New major versions can read files saved by previous ones but not vice versa.
The .metadb files saved with META version 16.0.1 are compatible and can be opened by earlier versions of META.
Support for 32-bit platform has been discontinued for all operating systems.
The support of Beta Lm Tools on Unix systems (SGI Irix, Sun Solaris, HP-UX, IBM AIX) was discontinued.

Download
Where to download from
Customers who are served directly by BETA CAE Systems, or its subsidiaries, may download the new software, examples and documentation from their account on our server. They can access their account through the "user login" link at our web site.
Contact us if you miss your account details. The [ PublicDir ] link will give you access to the public downloads area.
Customers who are served by a local business agent should contact the local support channel channel for software distribution details.
What to download
All files required for the installation of this version reside in the folder named "BETA_CAE_Systems_v16.0.1" and are dated as of October 7, 2015. These files should replace any pre-releases or other files downloaded prior to that date.
The distribution of this version of our pre- and post-processing suite is packaged in one, single, unified installation file, that invokes the respective installer and guides the procedure for the installation of the required components.
For the installation of the software on each platform type, the.sh installer file residing in the folder with respective platform name, for Linux and MacOS or the respective .msi installer file for Windows, 64bit, have to be downloaded.
In addition to the above, optionally, the µETA Viewer is available to be downloaded for each supported platform.
The tutorials and the example files reside in the folder named "TUTORIALS". This folder includes the complete package of the tutorials and example files, and a package with only the updated ones.
The Abaqus libraries required for the post-processing of Abaqus .odb files are included in the installation package and can be optionally unpacked.
Earlier software releases are also available in the sub-directory called "old" or in a folder named after the product and version number.

---