---
December 18, 2015
BETA CAE Systems announces the release of
the v16.0.2 of its software suite
---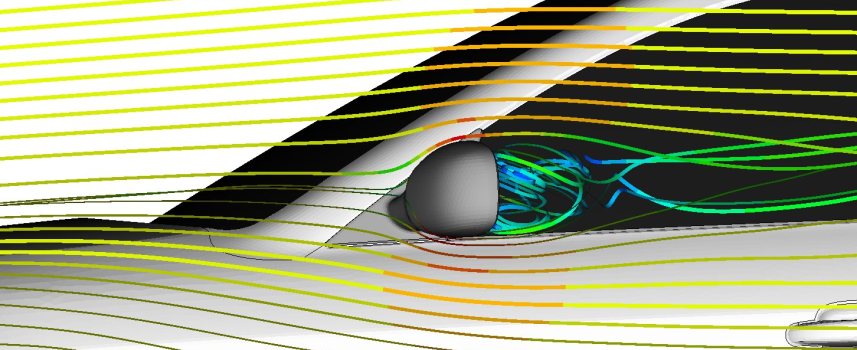 ---
About this release
BETA CAE Systems S.A. announces the release of the maintenance version 16.0.2 of its software suite.
This maintenance release is focused on the correction of identified problems and issues for the ANSA and META software of the BETA CAE Systems suite v16.0x branch, for those who have not migrated to the v16.1x branch yet.
The 16x version of the ANSA pre- processor provides full compatibility with previous major versions. As with every major release, a broad range of new features and enhancements to existing ones add value to our solutions, reinforce overall process consistency, accelerate user performance, and provide a considerable boost on productivity.
The EPILYSIS solver is the new addition to the BETA CAE Systems analysis tools family and is available with the ANSA / EPILYSIS / META suite. Named after the Greek word for solution, it operates as a solution in the field of Finite Element Analysis embodying the accumulated knowledge from 25 years of collaboration with the CAE community. EPILYSIS covers numerous solution types and intends to bridge the gap between pre- and post- processing for disciplines such as Structural, NVH, Optimization, and more.
The v16x version of the µETA post-processor builds upon the tools available in previous releases, now supporting an increased array of new interfaces including EPILYSIS, the in-house solver of BETA CAE Systems, as well as enhancing the multi-disciplinary tools.
The most important additions and fixes implemented in v16.0.2 are listed below.
Contents
Understanding the Software Release Schedule
Known issues resolved in ANSA
Known issues resolved in META
Compatibility and Supported Platforms
Download

---
Understanding the Software Release Schedule
The plan
We are committed in delivering improved and enhanced software releases, the soonest possible, in order to meet the requirement of our customers for the continuous improvement of their experience and work. Therefore, we are working in releasing new software versions with code corrections, new software features and enhancements, in regular, frequent intervals.
- A major software version is released every year.
- First point releases, such as v16.0.0, v16.1.0, v16.2.0 and so on, with code corrections but also with additional software features and enhancements are released every three months.
- Second point releases, such as v16.0.1, v16.0.2 etc. mainly with code corrections only upon their parent first point release, are scheduled on a monthly basis.
Each software release is accompanied by a detailed description of the introduced corrections and/or additions so that our customers can decide whether it is critical to implement this release in their environment.
This release
This release of v16.0.2 brings additional features and code corrections on v16.0.x.


Known issues resolved in ANSA
General
Launch: The default starting .sh script in Linux machines has been modified to search both for lockfile and socket instead of only lockfile.
Clicking twice inside the 'List of Coordinate Systems to Compress' window, could resulted in unexpected termination.
In some cases, Laminates would be illustrated with an improper offset position.
Scripting
ExtractCrossSectionsFromPlane(): Running the function in nogui mode, resulted in unexpected termination.
Output: The "use_relative_name_for_readonly_includes" option of an output script function (eg.,OutputNastran() ), would not be applied.
CAD Import / Export
CATIA Working planes in CATIA files would be converted to Faces during import in ANSA.
Connections and Assembly
In certain cases the realization of Seam Lines Y-JOINT-SHELL would fail if affected elements belonged to Morphing Boxes.
Meshing
Save As: Attempting to save a copy from a compressed database (.ansa.gz) would result in a non-compressed file.
Elements Wrap [Variable Length]: The "Scale Base Length" option might not be respected by the procedure.
Refine: Trias function would not apply on Linked Faces.
Solver Interfaces
OptiStruct : New parameters are now supported through OptiStruct output function.
LS-DYNA: The Spot Welds Checks procedure might ignore Contact of Type TIED_SHELL_EDGE_TO_SURFACE_OFFSET.
Simulayt: Layup files output by ANSA , could not be read in by Primer due to a missing field on the 202 lines.
For more details about the new software features, enhancements and corrections please, refer to the Release Notes document.

Known issues resolved in META
Supported Interfaces
Parts might not be positioned correctly for Abaqus files with the *NMAP keyword.
Nodal thickness would not be read for Abaqus files with initial temperature defined.
Results of cyclic symmetry analyses might not be read correctly from ANSYS .rst files.
Reading FEMZIP-compressed ERF files could cause unexpected termination.
Scanning results from Medina files could cause unexpected termination.
Reading results from Optistruct .h3d files could cause unexpected termination.
Complex GPFORCE curves from Optistruct .pch files might not be read correctly.
Reading OpenFOAM cellzone results could lead to unexpected termination.
RADIOSS models with /PROP/CONNECT were not read correctly, leading to wrong material assignment.
Model geometry might not be correctly read from RADIOSS gzip-compressed files.
Scalar results would not be read from certain StarCCM+ .ccm files.
General
In certain cases annotations on curves would not point correctly or display correct values.
Unexpected block when applying Strain Gauges on LS-DYNA models with RigidWalls.
Reading certain .pptx files in the Report Composer might cause unexpected termination.
Math Operations on Field Data
Unexpected termination could occur when selecting multiple states created by the User Field Function tool.
Selecting a curve as a load history in the Linear Combination tool, could cause unexpected termination.
The Linear Combination tool might not work for composite results.
Managing Curve Data
Plotting time history results for user defined variables could cause unexpected termination.
Reloading compressed & simplified .metadb files could result in unexpected termination.
Curves read from LS-DYNA elout files would have the same points 5 times.
Projects
Unexpected termination could occur when overlaying META Projects without references to files.
Reading and saving directly a Project file could cause unexpected termination.
Results loaded using the Cut-Off option of Read Results card might not be saved correctly in Projects.
For more details about the new software features, enhancements and corrections please, refer to the Release Notes document.

Compatibility and Supported Platforms
ANSA files saved by all the first and second point releases of a major version are compatible to each other. New major versions can read files saved by previous ones but not vice versa.
META Project files saved from version 16.0.2 are compatible and can be opened by META version 16.0.0 or later. To be readable by META versions earlier than v16.0.0, they have to be saved selecting the option "Version <16.0.0".
Support for 32-bit platform has been discontinued for all operating systems.

Download
Where to download from
Customers who are served directly by BETA CAE Systems, or its subsidiaries, may download the new software, examples and documentation from their account on our server. They can access their account through the "user login" link at our web site.
Contact us if you miss your account details. The [ PublicDir ] link will give you access to the public downloads area.
Customers who are served by a local business agent should contact the local support channel channel for software distribution details.
What to download
All files required for the installation of this version reside in the folder named "BETA_CAE_Systems_v16.0.2" and are dated as of December 18, 2015. These files should replace any pre-releases or other files downloaded prior to that date.
The distribution of this version of our pre- and post-processing suite is packaged in one, single, unified installation file, that invokes the respective installer and guides the procedure for the installation of the required components.
For the installation of the software on each platform type, the.sh installer file residing in the folder with respective platform name, for Linux and MacOS or the respective .msi installer file for Windows, 64bit, have to be downloaded.
In addition to the above, optionally, the µETA Viewer is available to be downloaded for each supported platform.
The tutorials and the example files reside in the folder named "TUTORIALS". This folder includes the complete package of the tutorials and example files, and a package with only the updated ones.
The Abaqus libraries required for the post-processing of Abaqus .odb files are included in the installation package and can be optionally unpacked.
Earlier software releases are also available in the sub-directory called "old" or in a folder named after the product and version number.

---