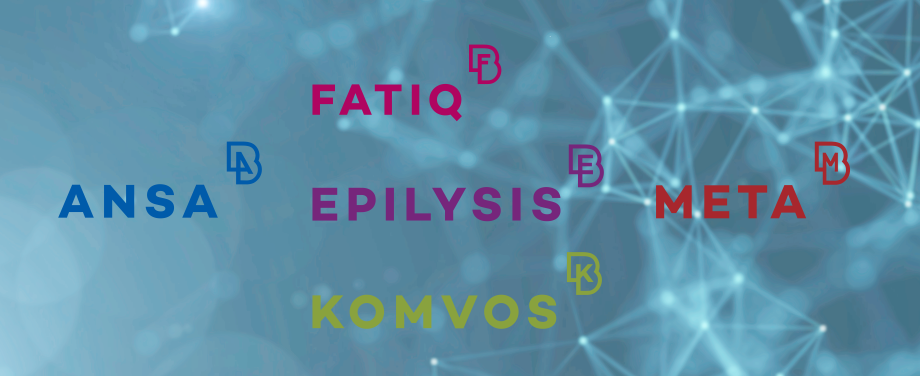 October 13, 2023
BETA CAE Systems announces the release of
the v24.0.1 of its software suite
About this release
Closely following up the official release of v24.0.0, the first bug-fix release of series 24.x.x comes timely to address identify issues and assist in the transition to the new series.
As numerous highly anticipated enhancements and implementations have been introduced with v24.0.0, the release of v24.0.1 comes to establish the added value stemming from of the plethora of these new tools and features.
Α detailed list of the new features and improvements follows.
Known issues resolved in ANSA
Known issues resolved in EPILYSIS
Known issues resolved in META
Known issues resolved in KOMVOS
Known issues resolved in FATIQ
New Documentation
Compatibility and Supported Platforms
Download

---
Known issues resolved in ANSA
CAD Import/ Export
Translator settings defined for material vector might not be taken into consideration, when executing CAD to ANSA with parallel jobs.
GUI
The opening of cards would take excessive time if grammar-spelling software was running.
Moreover, Focus > OR on Single Face did not work when multiple models were loaded in the same window.
Model Browser
The time required to reload a selection of multiple Part instances from DM is now considerably reduced to about half.
Data Management
In DM Browser, deleting a results directory attached as a Link under a Simulation Run in the DM, would also delete the source results from the file system.
More than one matched part can now be replaced through the Compare Tool functionality.
Shell Mesh
Executing function Improve > Fix Quality, unexpected termination might have occurred when clicking "Go to previous page" and "Go to next page" options repetitively.
Volume Mesh
ANSA would falsely report a volume definition as problematic, and this would occasionally lead to unexpected termination.
The algorithm of Mesh [Solid Cracks] function is now further enhanced to detect any Solid Crack in a model.
Focusing on Conv2Poly function, conversion time of a mixed mesh is now improved by up to 40% compared to previous versions.
Regarding Hexa Interior, quality of generated pyramids is now enhanced to allow for better growth rates with underlying layer cells.
Batch Meshing
In CFD mesh, quad shells would also be generated in case only tria shells were requested.
Feature Manager
When executing "Set thickness" function for 2D Ribs, the resulting thickness would not be correct.
Furthermore, when massively saving fasteners in DM, names and type were not maintained.
Kinetics
Unexpected termination would occur when using an unsupported .mnf file in Simplify function of Flex Tools.
Scripting
Executing base.CollectEntities() function, High Order solids could not be collected using "SOLID" search type keyword.
For more details about the new software features, enhancements and corrections please, refer to the Release Notes document.
Known issues resolved in EPILYSIS
Elements
SOL111 analysis would unexpectedly terminate if CDAMP4 elements were not between two nodes, but grounded.
Contacts
Forces due to friction were not calculated correctly, in cases where master nodes were also used in RBEs/MPCs.
For more details about the new software features, enhancements and corrections please, refer to the Release Notes document.
Known issues resolved in META
Read Results
Focusing on CFD solvers, Ensight results would not be read correctly on beam nodes and reading of STAR-CCM+ .sim file format would not successfully interpret the boundary conditions in STAR-CCM+ version 2306 build 18.04.008.
Moving on to Nastran, unexpected termination could occur when reading static aeroelasticity results, whereas contact results could not be successfully read from .hdf files. Also, erroneous results on 2nd order shell elements would take place while reading .op2 files.
Abaqus spring orientation and Abaqus coupling would not be read properly from .odb files, neither would Abaqus model, due to improper reading of +SYSTEM.
As for LS-DYNA, META would cease to read the includes, when trying to read shell thickness from LS-DYNA files that contained the keyword INCLUDE_PATH_RELATIVE. Also, it was not possible to read SPH data from .d3plot files.
Regarding Permas, unexpected termination could occur when reading sets containing character instead of integers and META could not read tensor results on nodes when Average,Compute option was used.
As for FEMZIP, long titles were not supported while reading geometry from LS-DYNA files.
Math Operations on Field Data
Focusing on Linear Combination, unexpected termination could occur when trying to read results either for "All Layers" or for the "Max of In Out/All Layers" .
Furthermore, wrong scalar results were calculated on layers while reading .odb files.
Managing Curve Data
Panel participation analysis results were not read correctly from NX-Nastran.
Curve Functions
Contribution plot for ERP results was not supported, speaking of results from Nastran or OptiStruct .op2 files.
Among Crash Criteria, Viscous criterion was not calculated correctly from command for H3-05 and H3-95 dummies.
NVH Calculators
Unexpected termination would occasionally occur when adding/removing node pairs from list, in case "Project to nearest element" option was enabled.
Moreover, Abaqus uncoupled fluid modes would not be read in Modal Response and the transient RMS calculation of von Mises stress was wrong for Max of Top And Bottom.
Project Files and METADB
Data could not be saved properly in a Project file saved with references to results files.
Consequently, an unexpected termination could occur when opening such a project file.
For more details about the new software features, enhancements and corrections please, refer to the Release Notes document.
Known issues resolved in KOMVOS
Data Management
To make available the changes made upon editing and overwriting a DM item, or an attached file, a manual refresh in the list would be required.
Machine Learning
On Windows OS, the Mode Classifier training would not be feasible for input Simulation models with varying number of modes.
Furthermore, focusing on Predictors and ML Training, Machine Learning Training for 3D results would fail if there was an incompatible number of states between simulation runs.
For more details about the new software features, enhancements and corrections please, refer to the Release Notes document.
Known issues resolved in FATIQ
GUI
Unexpected termination could occur when deleting multiple tasks, whereas Fields: Start, End, Offset, Scale and Repeats of Assign Loads window in time domain would falsely accept blank, as a value.
Calculations
Natural logarithm was executed instead of log10 for results Log of Damage and Log of Life.
For more details about the new software features, enhancements and corrections please, refer to the Release Notes document.
New Documentation
META
For more details about the new software features, enhancements and corrections please, refer to the Release Notes document.
Compatibility and Supported Platforms
ANSA files saved by all the first and second point releases of a major version are compatible to each other. New major versions can read files saved by previous ones but not vice versa.
META Project files saved from version 24.0.1 are compatible and can be opened by META version 16.0.0 or later.
Support for Mac OS has been discontinued.
Support for 32-bit platforms has been discontinued for all operating systems.
Download
Where to download from
Customers who are served directly by BETA CAE Systems, or its subsidiaries, may download the new software, examples and documentation from their account on our server. They can access their account through the "sign in" link on our website.
Contact us if you miss your account details. The Downloads menu items give you access to the public downloads.
Customers who are served by a local business agent should contact the local support channel for software distribution details.
What to download
All files required for the installation of this version reside in the folders named "BETA_CAE_Systems_v24.0.1", "KOMVOS_v24.0.1", and "FATIQ_v24.0.1", and are dated as of October 13, 2023. These files should replace any pre-releases or other files downloaded prior to that date.
The distribution of this version of our pre- and post-processing suite is packaged in one, single, unified installation file, that invokes the respective installer and guides the procedure for the installation of the required components.
For the installation of the software on each platform type, download from the respective folders, the .sh file for Linux or the .msi file for Windows.
In addition to the above, optionally, the META Viewer is available to be downloaded for each supported platform.
The tutorials and the example files reside in the folder named "TUTORIALS". This folder includes a complete package, and one with only the updated files.
The Abaqus libraries required for the post-processing of Abaqus .odb files are included in the installation package and can be optionally unpacked.
Earlier software releases are also available in the sub-directory called "Previous_Versions" or in a folder named after the product and version number.