---
FATIQ is a standalone software, dedicated to fatigue life prediction. FATIQ offers an easy and streamlined path to setup, run, and results post-processing for fatigue analyses, that eliminates the bottlenecks with the use of other software. It is based on FE results and offers an intuitive solution for fatigue life prediction, both in frequency and time domain.
Offering an easy-to-use stepwise workflow manager, FATIQ opens-up life prediction studies to engineers of different levels of expertise. It provides a tools portfolio to prepare models for multiple analyses and tasks, support for various solvers to avoid keyword-based setup, and interactive post-processing capabilities.
FATIQ is offered as part of the BETA CAE Systems suite.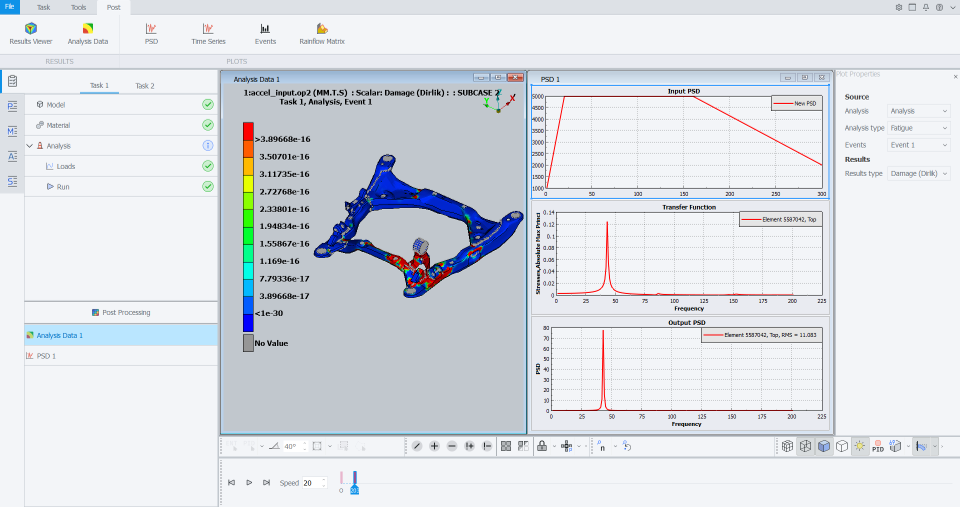 Multiple analyses and Tasks
FATIQ offers the flexibility to define several analyses for a single model, in the same workflow. This makes it possible to run analyses with different parameters and compare results while same time minimizing input data and avoiding repeated tedious tasks. Moreover, FATIQ can also host multiple workflow tasks with different models in a single session.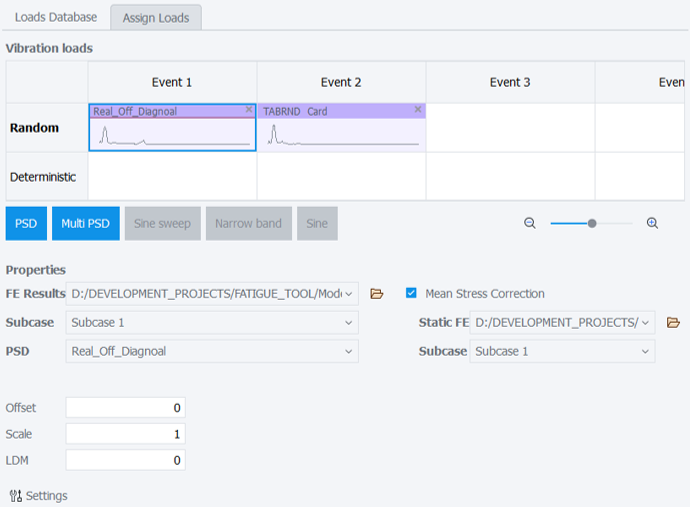 Easy to use loads assignment
The assignment of loads and the definition of the analysis duty cycle is made by combining FE results sub-cases with PSD or signal input data. The Load assistant allows for the set up of many parallel serial events on a duty cycle with just a few clicks, while the console-style window of the assistant delivers an overview of the defined duty cycle.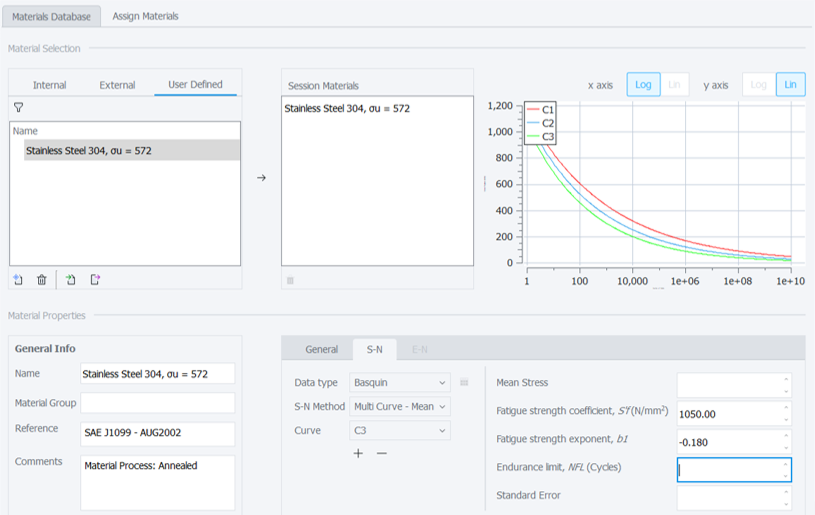 Material database and assignment
FATIQ provides an internal database of fatigue properties for more than 80 metals and alloys, according to the most well-known bibliography. Additionally, the user is able to define custom materials of single curve, multi curve-mean, and multi curve –R. Material assignment, especially on large models, can be facilitated through sophisticated rules, which are simple to define and reuse on a different model.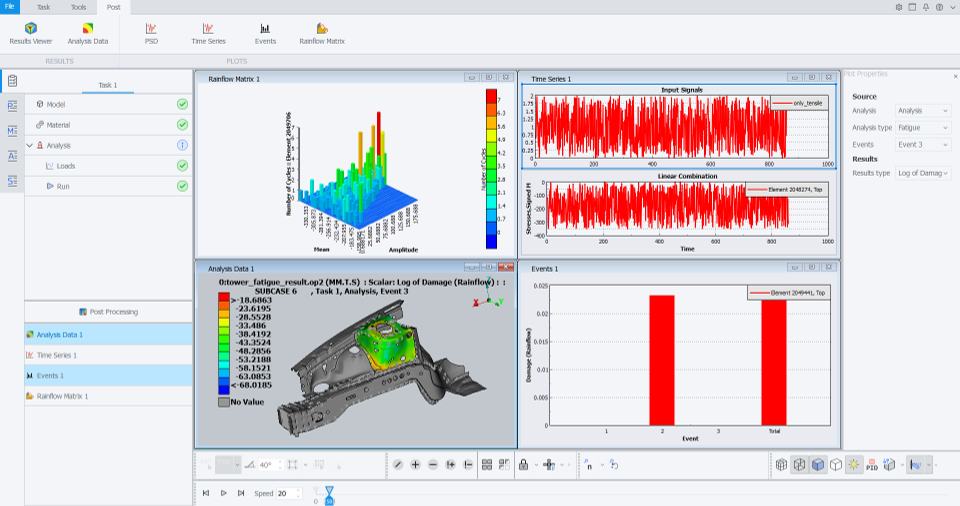 Interactive post-processing
Post-processing of fatigue results can be performed in an interactive process within FATIQ. Dedicated plots such as, PSD plots, Event graphs, Rainflow matrices and 3D fringes, complement each other, providing a clear view of the analysis results.
---
Notable features
- Process facilitation through analysis-specific workflows.
- Multiple events analysis with little interaction.
- Support of results in METADB format.
- Powerful material database and assignment capabilities.
- Single and multi-correlated input in frequency domain.
- Calculation area narrowing through hot spot identification.
- Interactive post-processing.

---
Benefits
- Software access as part of the BETA CAE Systems suite.
- Ease of use with minimum interaction.
- Low level of expertise required.
- Broad range of supported results formats.
- Reusability of workflows, data, and options.
- Insightful results comprehension.
---