Defense
---
As military spending, primary in the USA and Europe is decreasing, the defence industry is facing today more than ever the pressure to reduce costs and increase productivity in order to raise their margins. To accomplish this, the defense industry tries to reduce the costs of physical testing by employing more simulation. Additionally, with international terrorism as a main issue in designing security, the industry is changing to more reactive and flexible force structures. BETA CAE Systems ANSA / META pre- and post- processor suite offers unique solutions for the defense industry. From CAD translation to setting up a ready to run model and reading the results, our suite offers an advanced solution for effective and cutting-edge CAE.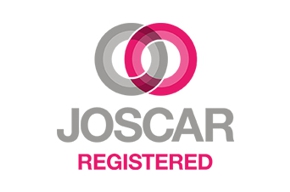 BETA CAE Systems is proud to share that is successfully accepted on to JOSCAR and is recognised as a fully compliant supplier for several companies and organisations of the aerospace, defence and security industry. BETA CAE Systems International satisfies all the requirements to be fully registered on the JOSCAR supplier accreditation register, as set out by participating buying organisations. More information about JOSCAR are available by Hellios.
Solutions Highlights
ANSA easily covers even the most demanding quality requirements for both shell and solid mesh. In ANSA mesh generation environment is composed by: propriety shell meshing algorithms, high performance and quality volume meshing algorithms, state-of-the-art boundary layers elements deployment, hexahedral dominant and pure hexa meshing, acoustic cavity mesher, a straightforward wrapping tool, one step mesh generation on automatically extracted middle surfaces, and numerous mesh handling functions. The mesh quality can be easily evaluated through the available quality criteria and violating elements can be isolated and easily fixed manually or automatically.
ANSA provides high efficiency solutions for CFD applications. Its capabilities meet the industry's demanding needs for external and internal flow simulations, increasing productivity and contributing to high quality CFD results. It covers all the CFD pre-processing needs in a single environment, it provides and combines both high quality and "push button" meshing approaches, and it eliminates the use of task-specific software. All in all, it significantly minimizes costs and saves valuable time by offering a common pre-processing platform for numerous CFD & FEA codes. META, offers an extremely fast reading and processing solution in handling large data sets ensuring maximum productivity. Through its numerous validated analysis tools and automation capabilities, engineers using META can avoid valuable time-consuming data mining and focus their engineering judgment on important facts. Through the he kinetics tool of ANSA our users have an advanced Multi-Body Dynamics (MBD) solution to perform motion analysis, to study and analyze the dynamics of mechanical systems, such as landing gears.
Our suite offers solutions that can cover the advanced needs for naval design and, through its advanced capabilities in pre- and post- processing, greatly contribute to costs reductions in research and design processes. In addition to the standard functionality, applicable for any discipline or application, further enhancements increase the capabilities of ANSA/META in naval design. These solutions include the Waterline calculations to determine the level of cargo in a tank, Sinusoidal or Trochoidal wave profile definitions through 3D curves or faces, the static position of the ship on the wave, and the easy definition of Smoothed Particle Hydrodynamics (SPH) elements.
Thermal transfer and heat flow analyses are very common in the development of electronic applications in the defense sector. Within ANSA the engineers can set up models for analyses for numerous solvers such as RADTHERM and THESEUS through the exclusive solving decks. ANSA advanced CFD capabilities can greatly contribute to capturing the impact of design changes to the performance of a system in terms of airflow. Moreover, radiation studies can also be highly facilitated by employing our suite.
All solutions and functionality are also supported in ANSA by powerful automation capabilities. Through the integrated workflow manager (ANSA Task Manager) and the PYTHON scripting language the CAE processes can be automated to a great extent. META offers a unique range of powerful tools to set up automated 3D and 2D post processing tasks through the special action based language (sessions), Python programming and user defined toolbars that can boost productivity by offering limitless automation capabilities. These automation capabilities provide a perfect solution for multiple tests with different materials.
Optimization studies for weight reduction of vehicle systems or aircrafts are also a common practice in the industry. ANSA couples directly with the established optimizers offering also the automatic meshing quality improvement of the optimized model. The morphing tool of ANSA offers the ability to control model and fluid mesh simultaneously and to perform shaping with automatic mesh reconstruction according to the desired quality criteria.
Selected Cases
---